Building project
---
Plans to improve our buildings are very well progressed. The Primary purposes of the redevelopment work are to:
significantly improve disabled access both into and within the building;
enable the building to be more usable for functions and activities (providing a fully equipped kitchen and better access to toilets);
enable people passing by to 'drop in' to whatever is happening more easily.
The plans (as at 5th May 2011) for the work are below (click them for more detail), but you can also visit the Architect's website.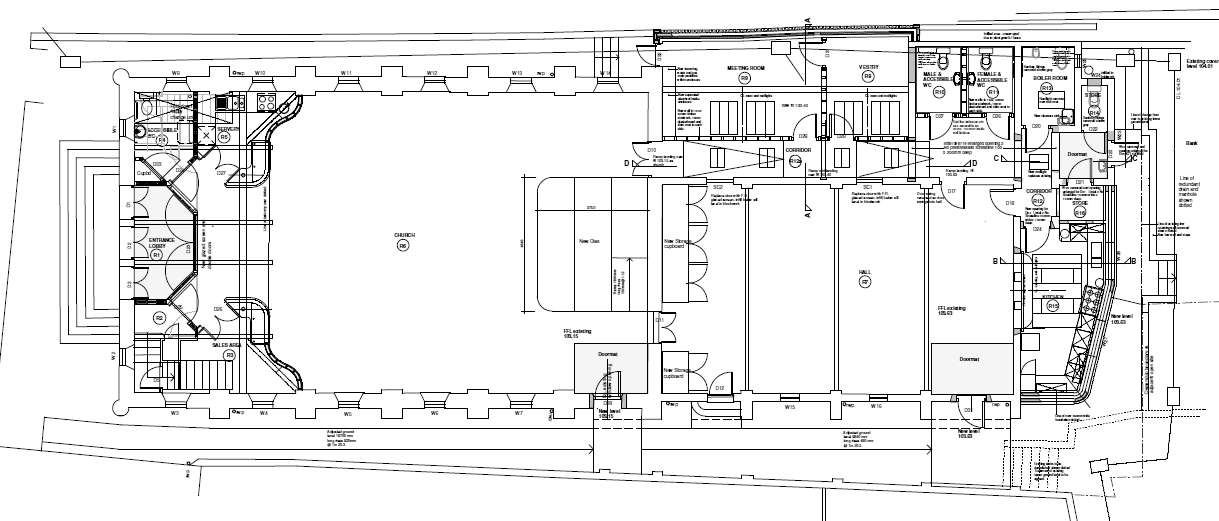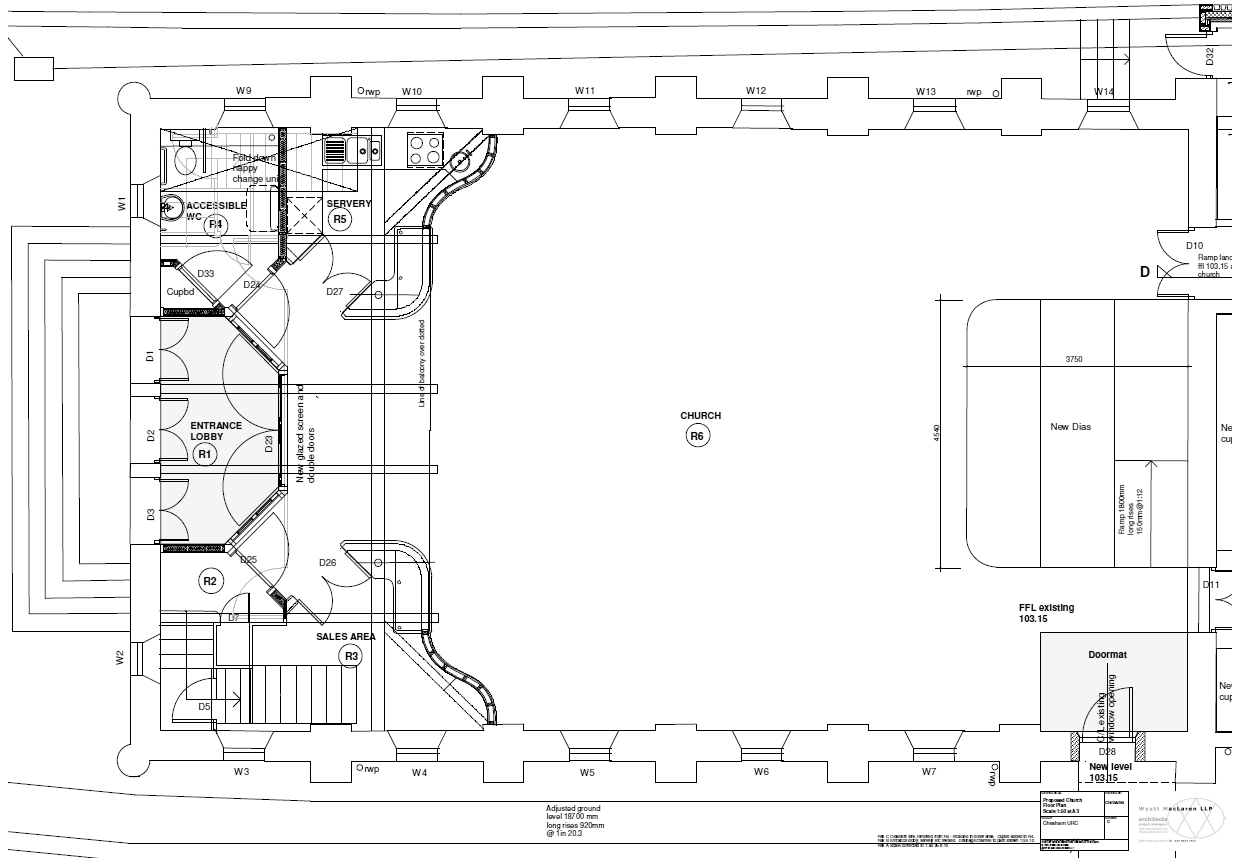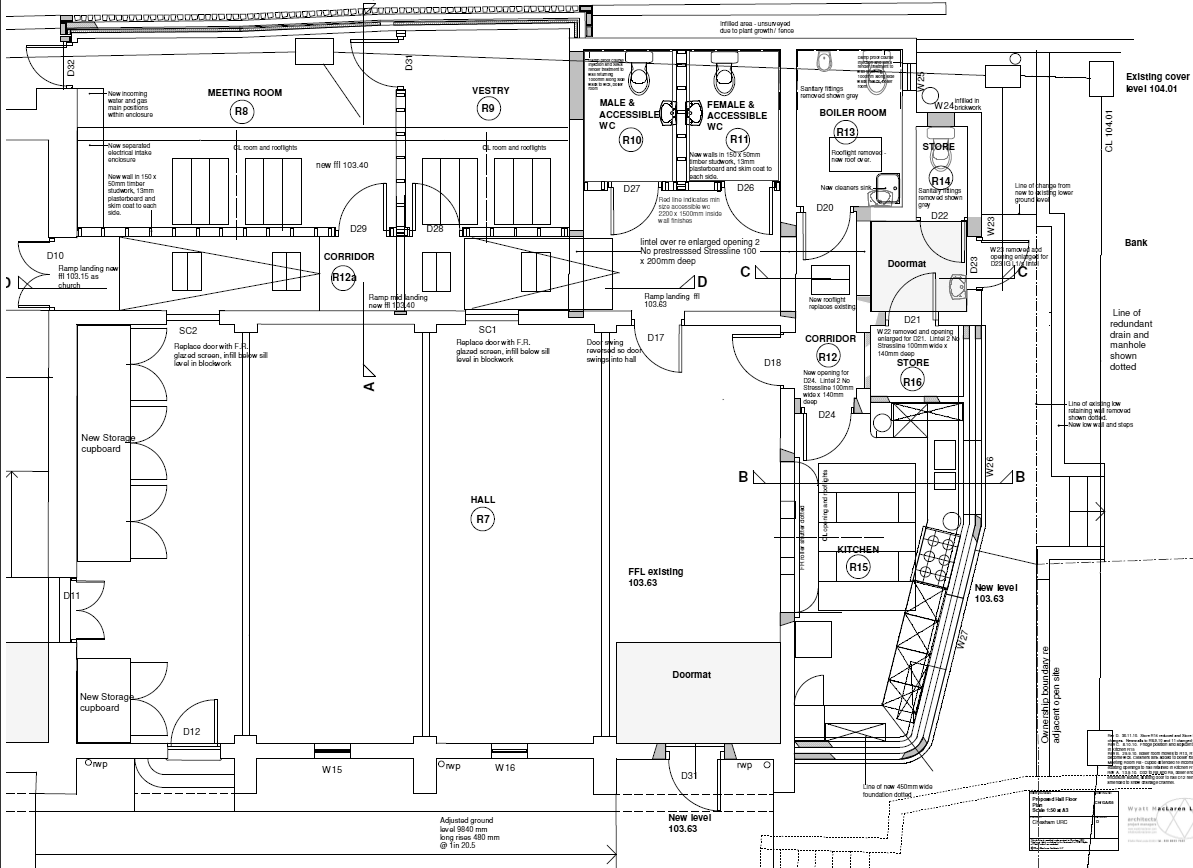 ---