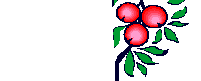 Jesus Christ, born for us,
we celebrate His coming.
God come to earth for each of us.
Recognise this gift of hope,
God's passport for our future.
Christmas means new hope.
Fragile life, love is born,
small and gentle yet so strong.
Jesus will fulfil our dreams.
Now make room to welcome Him,
God lovingly gives His Son.
Christmas means new love.
Promised Messiah, justice born,
guide us in the way of peace.
Our world turned upside down.
Placed central in hearts and minds,
God promises eternal rest.
Christmas means new peace.
Source of light, from the start,
come penetrate the darkness.
Shine to melt the world's troubles.
Celebrate, embrace the light,
God will make all come right.
Hope, love, peace and light for a New Year.