October/November 2007 Newsletter
---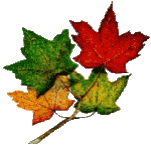 Dear Friends
How many people does it take to change a light bulb?
A simple question that has been used as fodder for many jokes and to illustrate the way a simple task can become complicated! Let's take a look at the number of people who sensibly could be required:
Someone who notices the bulb has gone out and needs replacing.
Someone to check what type of bulb it is, by taking it out of the socket.
Someone to decide whether the replacement bulb should be the same or different.
Someone to decide if the next bulb should be an energy saving one.
Someone to go shopping for the bulb.
Someone to check the safety of the socket and the switch.
Someone to put the new bulb in place.
Someone to switch on and check it works.
8 people (or maybe the same person in all the roles) and we have one light!
This analysis just looks at the mechanics of the change; there are other issues involved in this simple act. Issues of disability – can the person who owns the bulb, physically reach to change it and go to the shop for a new one? Issues of safety and good practice – are the electric fittings up to standard and safe? Issues of Global warming and carbon footprints – are the bulbs energy saving? Perhaps most important, issues of caring and co-operation – are there enough people caring about the situation for the bulb to be replaced?
Phew! All for one light bulb! ( You may find you can add to the list!)
Life can seem very complicated; too many rules, red tape, paper and things that need thinking about. It is easy to become obsessed with the mechanics and legalities of a situation and forget the human need. Jesus lived simply and encouraged the disciples and others to do so too. Take only what you need for your journey, for your Heavenly Father will provide all you require. It is difficult to live simply today. It would be foolish to completely ignore safety and good practice, but Autumn is a time for sorting and taking stock, so it may be good to try to simplify our lives as well.
We want to act, but often when we look at all the campaigns for justice, peace and various charities, we find so many different organisations responding to needs and asking for help, that it feels easier to opt out than to decide who to support and how. Opting out is not a Christian or humanitarian option. Fortunately through the Church there are people to guide us how best to act. As a church we support Commitment for Life. Commitment for Life is here to help United Reformed Churches work for a fairer world and for peace with justice, recognising that change and response starts with each one of us.
It is important we act, because actions are badly needed, not just to light one bulb, but to bring light into the lives of people we meet and to send light out across our world. As the leaves fall and the evenings draw in, lets make every effort not to waste energy, but to make sure we help to keep lights of love, hope and peace burning brightly.
With love
Bridget
An Autumn Prayer:
Lord God, when we try to complicate things and use excuses to block the way, show us simple ways to achieve and do what we should. Help us to keep your light shining brightly in our lives and in our world. Amen
---