June/July 2011 Newsletter
---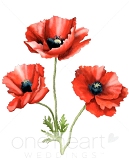 Dear Friends
At this time of year everything in nature is growing and our countryside is full of shades of green and the bright colours of poppies and other flowers. All seems alive and vibrant. Many people also feel more alive in the warmer weather and ready for holidays and new challenges. God is a God who challenges and asks people to 'come to life' in a new way.
In Genesis God speaks to Abraham and tells him of the amazing future he has in store for him and Sarah. To make this change more evident God changes both their names.
No longer will you be called Abram; your name will be Abraham, for I have made you a father of many nations. I will make you very fruitful; I will make nations of you, and kings will come from you ... God also said to Abraham, "As for Sarai your wife, you are no longer to call her Sarai; her name will be Sarah. I will bless her and will surely give you a son by her. (Genesis 11)
Later in the New Testament we read that Jesus chooses new names for some of the disciples.
These are the twelve Jesus appointed: Simon (to whom he gave the name Peter); James son of Zebedee and his brother John (to them he gave the name Boanerges, which means Sons of Thunder) ... (Mark 3)

A new beginning with a new name. I know people who have changed their names to one that they felt suited them better and have been happier for doing so. Often we have special names for people we are close to. In Revelations we are told as churches to listen to the Spirit and we will know the new name God would give us – the name that gives us a special relationship with God and draws us close to him.
He who has an ear, let him hear what the Spirit says to the churches ... I will also give him a white stone with a new name written on it, known only to him who receives it. (Revelations 2)
As we are warmed by the summer sun, let's allow ourselves to be warmed by God and to come alive and listen as he calls us by a new name to new challenges.
With love
Bridget

You may like to say or sing these hymn words as a prayer:
I am a new creation, no more in condemnation,
here in the grace of God I stand.
My heart is overflowing, my love just keeps on growing,
here in the grace of God I stand.
And I will praise you Lord, yes I will praise you Lord
and I will sing of all that you have done.
A joy that knows no limit, a lightness in my Spirit-
here in the grace of God I stand.
Words & music : Dave Bilbrough © CCL 82405
---