August/September 2011 Newsletter
---
Dear Friends
Reading the Bible out loud is a great witness and it was good that in July the whole of the Bible was read on our front steps. It is estimated that this takes about 90 hours and the Emmanuel Church's 'Big Read' kept well to time. Not all the passages are easy to read and I expect most of the readers were relieved if their slot didn't coincide with one of the long genealogies of names! The first nine chapters in 1 Chronicles in the Old Testament contain the family trees of the tribes of Israel. There are literally hundreds of names, many unfamiliar and awkward to pronounce. A source of 'nightmare' readings! Yet the Bible is full of surprises and in Chapter 4 there is reference to Jabez, the only mention he has in the Scriptures.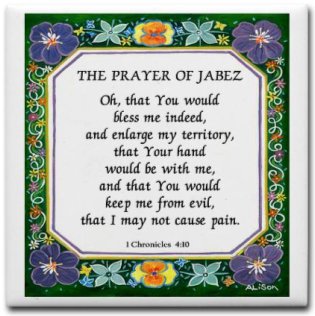 We are told Jabez was the most respected member of his family and his mother named him after the Hebrew word for pain, because his birth was very painful. In verse 10 we hear his prayer, which is asking God that his life may not be like his name. We are told God gave him what he prayed for.
It is a very personal prayer and he is not holding back from asking God to make his life good. Many people give testimony to having regularly used this prayer and tell how God has answered them. It has gained a reputation for being special and books have been written about it. Just two verses in the Bible that have been special for many people who have found them.
We may feel that our prayers need to be more inclusive of others than these verses, but there are many other prayers tucked in unexpected places in the Bible and these can all be helpful. It may be good to mark them or keep a special note of them. We may not be called after 'pain', but our lives are bound to meet pain and difficulties and the Bible can be a great prayer aid and help.
During August many of us will be doing different things to our usual routines. We may well experience special moments or find something that inspires us to pray. Reminders of God at work in our world and all we do. It would be good to share some of these prayer moments as a prayer harvest when we are back together in September. So I leave you these months to find your own 'prayer' in something you see or experience. It could be something you can bring to share with us – a beautiful plant, a feather, a shell or an experience you can capture in a photograph or it may be something sad that we want to lift to God for his help.
The possibilities for prayer like God are awesome and endless.
Let God surprise you whether you are reading the Bible or at home or away and the small sparks that come will light up your days.
With love
Bridget
---