February/March 2014 Newsletter
---
Dear Friends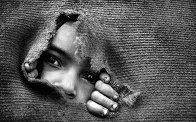 Children are naturally inquisitive. At the Urchins Toddlers' Christmas party, one very small boy was more interested in exploring the magician's case than watching. It was a fun moment when he disappeared behind the Punch and Judy set and appeared 'on stage' held up by Mr Marvel. Fortunately the others didn't copy! As we get older we are still inquisitive, but experience has taught us to be suspicious and to be wary of new places and people. We find it harder to trust and believe without signs of proof.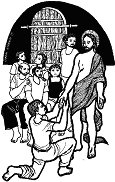 Jesus points out to the disciples that the crowds were following him because they wanted to see miracles rather than because they believed in him. Thomas wasn't there when the risen Jesus appeared to the other disciples and he doubted they were telling the truth. He wanted proof to see Jesus and his wounds. "Unless I see the mark of the nails in his hands, and put my finger in the mark of the nails and my hand in his side, I will not believe." A week later his disciples were again in the house, and Thomas was with them. Although the doors were shut, Jesus came and stood among them and said, "Peace be with you." Then he said to Thomas, "Put your finger here and see my hands. Reach out your hand and put it in my side. Do not doubt but believe." Thomas answered him, "My Lord and my God!" Jesus said to him, "Have you believed because you have seen me? Blessed are those who have not seen and yet have come to believe." (John 20: 25-29)
At the heart of the Christian Faith is believing and trusting in Jesus. Faith doesn't start with signs and proof, but is about trusting Jesus enough to try and follow in his ways. If we do this we will learn to recognise the signs of Jesus at work in our lives and our belief will be strengthened. As the hymn by John Henry Sammis says:
When we walk with the Lord in the light of his word, what a glory he sheds on our way!
While we do his good will, he abides with us still, and with all who will trust and obey.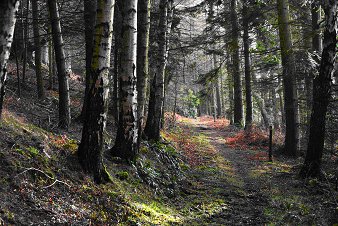 Faith is a journey with God. As we travel we are regularly surprised and learn more each step along the way. This year Easter is late and so after the pancakes have been tossed on Shrove Tuesday, the start of Lent, Ash Wednesday, comes on the 5th March. Lent can be a special time when we take time to reflect and study to prepare ourselves for the amazing events of Holy Week and the Easter Weekend. It is an opportunity to pick up a Lent book or join a Lent Study Group (Churches Together Groups start on 10th March – details in church). Perhaps your life style at the moment will not allow time for this study, but we all have time each morning to talk with God and say, "Good Morning, Lord! I trust that I may see signs of you at work today." Or you might like to sing the verse or the chorus of Trust and obey in the shower!

With love
Bridget

Trust in the LORD with all your heart; do not depend on your own understanding. Seek his will in all you do, and he will show you which path to take.
Proverbs 3:5-6
---