June/July 2016 Newsletter
---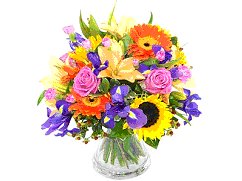 Dear Friends,
I hope you will all have had a chance to read or look at a copy of 'The Servant Queen and the King she serves'*. This book is a lovely tribute to Queen Elizabeth as she celebrates her 90th year. A remarkable women and as we read we learn how much she depends on her faith. It is an inspiring story. We know that she reads the Bible and that among her favourite stories are the birth of Christ and the parable of the Good Samaritan. In this story a man was attacked and robbed and left for dead on the road. Several people went by afraid to go near, but it was the Samaritan, the Gentile, who went and helped and saw that the man was looked after. Help came from an unexpected source. Jesus taught, 'Love the Lord your God and love your neighbour as yourself' and the Queen in her service to this country has taken these words to heart.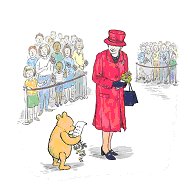 It is good to have things to celebrate and it is good to celebrate together. Not everyone enjoys big parties, but most people like to share with their friends when good things happen. There seem to have been some notable birthdays this summer, as well as that of the Queen. Sir David Attenborough was also 90 and he is also still working. His birthday seems to have been celebrated by a boat being named after him, but probably most of us will have enjoyed seeing his amazing natural life programmes. The latest 90th birthday was that of Winnie the Pooh and the new story of his meeting the Queen seems appropriate to add to our enjoyment!
As the sun begins to feel warmer and we venture more outdoors, it is a time to give thanks for the good things we have. It is not the same for everyone. As we celebrate we should also find time to remember those in the world who are suffering in many different ways. Through our prayers we can lift those in need, some who have no voice, up to God for his help and care. To lift our concerns to God in prayer is always an appropriate way to offer help.
Do note the events coming up this summer that we hope you will join in with us. In June we will be looking at more inspiring stories in our Monday Evening group. In July, come and be part of 'Angel Voices', a day of fun, music and praise. Information is in this newsletter or on the church website.

Keep the sun shining – a smile is infectious!

With love,
Bridget
Dear Lord Jesus
Thank you for the many things we are able to enjoy. By a smile or a friendly word help us to pass on enjoyment to others.
Help us to be aware of the needs around us, near and far, and as we pray may we be mindful of those who need your help. Amen
* Copies of the book are available in this church and other churches in the town or can be obtained from the Bible Society.