October/November 2016 Newsletter
---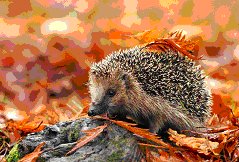 Dear Friends,
As the days get cooler and nights longer, it is time to enjoy the colours of autumn.
There is a time for everything, and a season for every activity under the heavens: a time to be born and a time to die, a time to plant and a time to uproot, Ö God has made everything beautiful in its time. He has also set eternity in the human heart; yet no one can fathom what God has done from beginning to end. I know that there is nothing better for people than to be happy and to do good while they live. (from Ecclesiastes 3: 1-12)
Most of you will have heard by now that I will be retiring as minister at Chesham at the end of this year. It has been a good time together and much has been achieved, but now seems the right time for the church and myself to move forward in different ways. Martin and I will still be living in our home in Chesham so we will not be moving away and hope to keep contacts with the friends we have here. However I shall not be involved in things in the church as protocol suggests I should distance myself for a year. I will still be around until the end of December so we still have three months in which to enjoy each otherís company!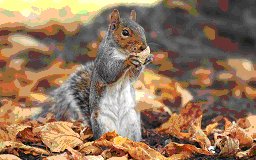 As the natural world plans ahead for future times so too we need to look ahead. Please donít eat large amounts and then hibernate or hide stores of nuts, but some planning is sensible and not just for oneself but to help those around as well. We may trust in God to guide and help us, but we need to put in some effort to decide how best to live our lives day by day.
There are many things happening this autumn. Why not enjoy joining in a discussion group Ė Thursday morning or Monday evening fortnightly? Connect and Afternoon Fellowship have interesting meetings and then there are the regular childrenís activities as well as the special events. If you prefer to just come, join us for Movie Mania. We have enjoyed some good films with a cuppa and cake to start. Check out the calendars and notices in this newsletter for further details and give a new event a try.
So I hope you will be happy and do good. Perhaps I should write do good for yourselves and others and then you will be happy! Time rushes by especially as one gets older, but there is always time to enjoy things if one pauses and looks for the good around.

With love,
Bridget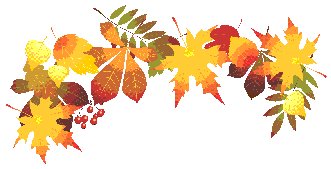 Loving Lord, help us not to fear
or worry about future time, but to
enjoy the changes that will come.
May we know your presence in all we do. Amen