August/September 2017 Newsletter
---
Dear Friends,
I find myself writing this having just seen the last of the matches of a glorious Wimbledon fortnight and it struck me that summer seems to be finishing even before I've noticed it start! What happened to those long hot summers I remember from my childhood? Why is it that time and the years seem to be flashing before me with ever increasing speed as I get older? I'm sure our busy lives have a lot to do with this. That list of things to do that never get done. The stress and the worry of our everyday lives.
But a more interesting theory says that it's because in each passing year there are fewer new experiences in our lives for us to remember as we get older. There are no more first days at school, or first jobs, first driving lessons or even first kisses. I'm never going to walk into our church for the first time and experience once again the welcome we were given that day. Instead, there is the routine, the familiarity, the repetition of my regular long commute into work each day. And in church, sermons may be new but they're surrounded by hymns we've sung before, friends we met last week and a fabulous building we get ever more used to. We're all too busy to take it all in as if for the first time.
So I urge you: find some time to put aside your worries, your troubles and that never ending list of things that you think really need to be done and go open your Bible again, or find your favourite hymn in Rejoice and Sing, or the copy of that sermon or prayer you kept all those years ago and try to remember what it was like the first time. There is wonder and joy and memories to treasure in discovering the new.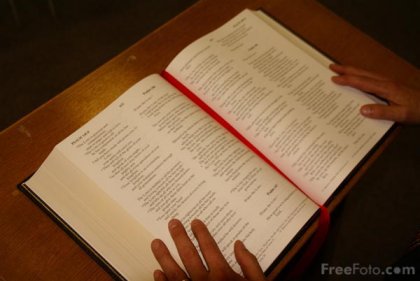 Wishing you all a summer filled with new and joyous experiences.

With love,
David (Church Elder)
Sing a new song to the Lord
for he has done marvellous deeds.
He has remembered his love for Jacob,
his faithfulness towards the House of Israel.
All the ends of the earth have seen
the victory of our God.
(From Psalm 98)
---