October/November 2017 Newsletter
---
Dear Friends,
Change... do we look forward to it or dread it; is it for the best or will it all go wrong? Whatever our expectations, change will happen to us all one way of another during our lives. Recently many children and young people returned to education into different classes, with different teachers; some to college or university away from home - with excitement and perhaps trepidation.
Some of our church family faced a move from one home to a new home, fraught with snares along the way. Must we change our cars from the polluting fuels we are assured are poisoning us and the planet, to move to eco-friendly "green" cars, as indeed we know of those who have taken this step?
Our church is also experiencing change as we continue to step forward into the unknown. Some changes we have control over while others are thrust upon us and we try to learn to cope with that.
However one thing we know will never change is the love that God has for each and every one of us. He is there beside us, behind and before us to guide and support us in all we do. Sometimes in ways we may not have expected and may not want. We have to learn to trust Him.
In Genesis it is written... As long as the earth endures, seed time and harvest, cold and heat, summer and winter, day and night will never cease. This is God's promise to us that these things will never change.
In one of our favourite hymns we sing "Through all the changing scenes of live, in trouble and in joy, the praises of my God shall still my heart and tongue employ."
Let us try to face the changes and challenges ahead of us together, while knowing that our Father God is there with us every step of the way. Let us support each other as we know that God is supporting us, and let us work together...for Him.

With blessings,
Kate (Church Elder)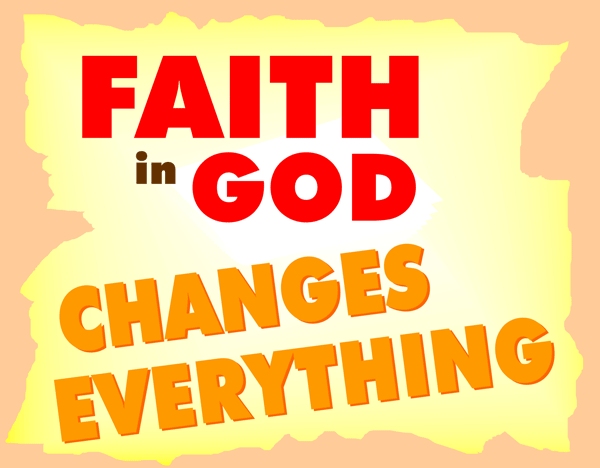 I said to the man at the door "Give me a light that I may tread safely into the unknown" and he replied "Go into the darkness and put your hand into the hand of God. That shall be to you better than light and safer than a known way!" So I went forth, and finding the Hand of God, trod gladly into the night
(Minnie Louise Hawkins)
---