October/November 2018 Newsletter
---
An early seasonal letter to friends,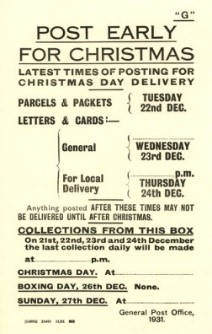 By the time you all read this we should have celebrated Harvest, and be starting to think of our next main Christian festival – only sometimes it seems as if the Christian part of Christmas has been swallowed up by the even more ancient Roman festival of Saturnalia. That also took place in the month of December, and was a time of wild merrymaking and domestic celebrations. Businesses, schools and law courts closed so the public could feast, dance, gamble and enjoy themselves – sound familiar?
I thought the idea of celebrating Christmas Cracked in our church in the summer was another of the great ideas and events which our church has successfully organised over the past year. Unfortunately, I was unable to be involved, but the principle of removing the message of Christmas away from the hectic wrappings of parties and hunting for presents in late December, to rather emphasize the gift inside, must have made all concerned aware of what we can so easily lose sight of. God's son came to earth, God's message of love came to all humanity, not with a conquering hero in a great empire, but as a baby to show us how to grow up in the Christian Way, wherever we live, whatever our background. Yes, we can and will celebrate with parties and presents, hopefully less so with gambling, but above all, when it comes to Advent, let us make sure we focus on the Christ who came to show God's love for the world, with the angels' lasting message of peace and goodwill to all mankind.
Yours in Christ
Heather A-J
---