December 2018 / January 2019 Newsletter
---
Dear friends,
Time… We can spend it or save it, we can waste it or want more of it. Time can fly or it can drag. We can find it or lose it and wonder where it has gone.
In the great story of the world's existence, we are somewhere around the 5th minute of the eleventh hour before midnight, such is the huge expanse of time which we can barely comprehend. We are as ants in the great creation, but after thousands of years biding His time, our great God felt it was the right time to send his Beloved Only Son into our world to demonstrate His great Love for us, which had been there since time began but had not been recognised by humankind. Even then, God coming into the World as a Baby was not recognised by everyone. It took time!
Nearly 2000 years ago, at the end of that Baby's earthly life, a momentous event took place, and over time that has become recognised by countless millions of people all over the World as the greatest act of sacrificial Love, made for us all.
"Love came down at Christmas" and we should try to make time for people – we should try to serve our Lord, showing His Love to others – time after time – and in time they may come to know and love the Lord, just as he loves us and has done through all time.
"Love all lovely, Love Divine, Love was born at Christmas"… can we make the time to let that Love shine in our lives and radiate out into the World?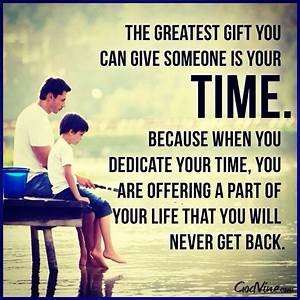 Time is ours to make what we can of it.
Christ's Love is with us all,
Kate
---