October/November 2021 Newsletter
---
Dear Friends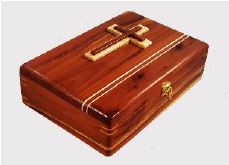 I wonder what you think of when you consider Boxes....if you ever do!
We had two new chairs delivered early in September in the most enormous boxes, which had to be ripped up and recycled. Boxes contain surprises and treasures, but sometimes there is more air and packaging inside the box than the contents merit.
There is the delight of opening a box which has arrived unexpectedly to discover what treat the sender had thought of to convey love, care, joy. During the last 18 months Delivery Vans have been in great demand delivering boxes of all shapes and sizes throughout the country, containing essentials of all kinds, household, clothing, equipment, electrical. All eagerly awaited and, hopefully, successfully received, opened and enjoyed. And the boxes??
In the 17th century, special wooden boxes were popular, made specifically to contain Bibles. Very precious books, owned by the wealthy, but often used to conceal their contents. The Treasure within was so valuable to the owner of the box, not only because of any monetary value but because of the value of the Written Word within. The box protected the Book from rough means of transport, possibly from discovery, but also out of care and respect for this most special of Books.
The Bible continues to be the greatest seller of all books, and so freely available to us (though not necessarily throughout the world). Do we value the copy/copies that we own? Are they still pristine in between the covers? Are they protected by a box and greatly loved?
Boxes come in all shapes and sizes..they hold treasures and secrets and surprises, but like the Bible, they are of no use until they are opened and their contents revealed. This is what we aim to do with our Bible Study Course led by Alan Y, so that the contents of the Book are brought 'out of the box' and shared among us. Why not join us?
Some of us may have felt a little confined for many months, in boxes not of our making, but as we begin to lift the lid, and cautiously discard the packaging, let us hope we can begin to step out with growing confidence into places where changes may have been made, and need to be accepted, but where we can find special moments once again. Enjoy them, treasure them, wherever you find them.
Go well, with warmest thoughts,
Kate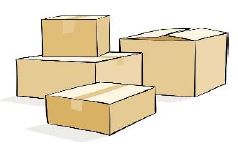 ---